DESIGN CONCEPT
Decorated with costume, inspired with behavior to meet those people with same"No depressed, never slavish" punk feeling just like PUNK RAVE.

PUNK RAVE Gothic romantic classicism feelings are spelled with the punk-like rebel's strong personality, combined with the contemporary characteristics of the scenario to imagine, design a distinct personality fashion clothing, also hope to through fashion arts to inspire behavior, and to meet those people with same" No depressed, never slavish" punk feeling just like PUNK RAVE.
Gothic
" I like black, it's because I love life more than anyone else"
I was obsessed with all the dark elements, but this doesn't mean to I chose it ...But just use it to think of what is the real meaning of life. It reminds me treasure and enjoy current life at some point.
Punk
"Don't care about other people's eyes, I know who I am"
No depressed, never slavish, have courage to express ourselves and to be wholly whatever we are. Listen roar to life status from inside mind, even though it sounds with some aggression.
Lolita
"The fairy tale was an own story made up by adults."
If learn to face the reality is the cruel we have to face when we grow up to adults, we just want to treasure the fairy tale color that was broken by the reality in a cruel world. The reason why we create a separate new brand "PYON PYON" for LOLITA style from PUNK RAVE Ashes series is that no matter the starting point is good or destroy, lively or quiet, she never changed the original intention which is hoping for a better thing.This is the obvious difference compared with another two styles. At design point of view, fixed form but used the emotion of color as well as lace to emphasize the girl yearning for beauty, to convey to the world the kind of morbid kind of paranoid. "PYON PYON", the name is taken from the Japanese pronunciation to be used as describe the sounds of the lovely rabbit jumping.
ABOUT DAILY SERIES
Daily Fashion Series
Mainly for 16-35 oriented young people He/she always knew what they wanted to be out of the ordinary, intelligent and independent character made them different but not to be isolated with people. It is an ultimate embodiment of perfect integration into life and to be themselves at the same time..
J&PUNK RAVE Series
To be your true self in life at the right time and place.The inspiration of fashion (daily) series comes from life, your state is effected at all times, it is a mental activity. Either accept or counter.To interpretation of all emotions right now by using the simplest acceptable way.
Daily Vintage Fashion Series
Fashion (daily) series divided both feeling of retro style and punk, also known as "vintage" and "Rock".
Retro style features: combined with the
Punk style features: Combine with punk idea, unwilling to mediocrity, eager to vindicate mind, through exaggerated profile design, changing details, Unique character of amplified fashion.Who wears it can give people a cool fashion attitude and indicates the current position or a certain state.
Founded in 2006, Punkrave co.,limited (Guangzhou Rui'er clothing co.,ltd), a firm whose roots are so deeply embedded into the PUNK and Gothic fashion clothing area, we are developing, producing and selling clothes of Punk, Lolita and Gothic styles. The products include T-shirts, Blouses, Jackets,coats, Sweaters,Dresses, Pants, Skirts, and Accessories.
Our own designer groups guarantee the originality of our styles; our own garment factory can ensure the quality of our clothes and accept garment processing of different types of clothes;
PUNK RAVE and PYON PYON are our brands. And they have been appreciated by customers and won much popularity for them. We release more than 500pcs new designs each year, our hot sale designs are widely welcomed in the market. You can find whatever you like.
High quality, complete satisfaction of customers, good commercial credit and incessant innovation are what we pursue.
We have been cooperating with people from America, Russia, France, England, Germany, Poland, Spain, Swiss, Finland, Norway, Italy, Japan and our customers are all over the world. Here we sincerely welcome friends home and abroad to cooperate with us and create a bright future on the basis of equality and mutual profits.
We enjoy a very convenient traffic, 30mins by car to the airport and 5mins by foot to the metro, you are welcome to visit our factory and our group.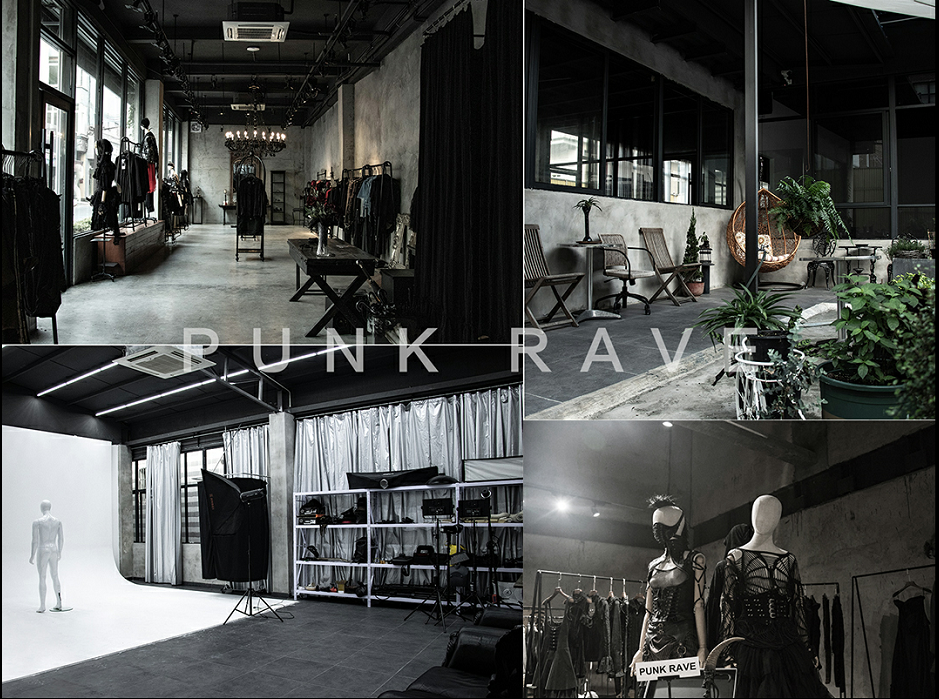 Punk Rave in Shenzheng fashion week
Punk Rave in London fashion week